Now Open Daily | 8am-9pm.
Stop by on the way to your next adventure.
Upcoming Events
Decemberv at a glance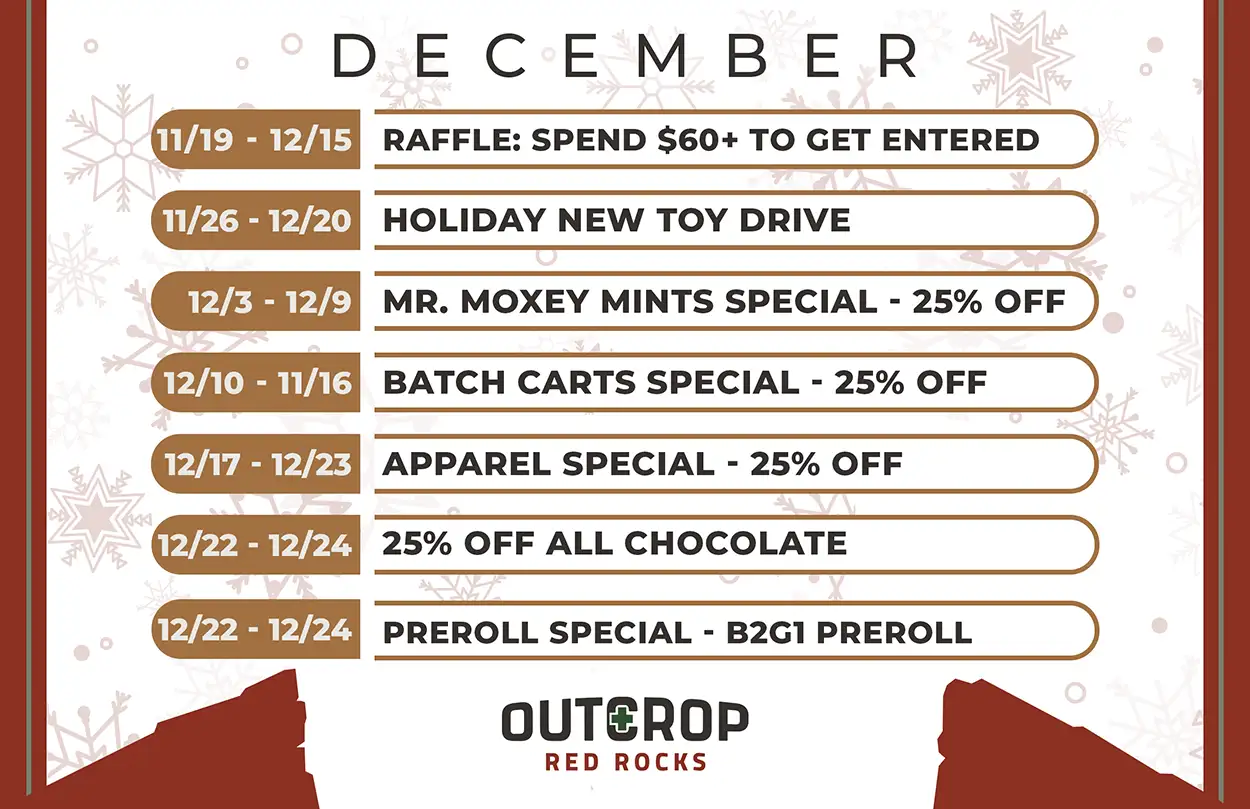 Cannabis With a View
Where Nature Moves
to the Beat of Belonging.
Outcrop is the premier one-stop cannabis shop nestled in Colorado's beautiful mountains near the wondrous Red Rocks Amphitheatre and just outside of the charming town of Golden.
We love all the adventures that the Colorado mountains have to offer, and it is our true pleasure to help our customers discover the finest cannabis products to enhance those activities they enjoy most.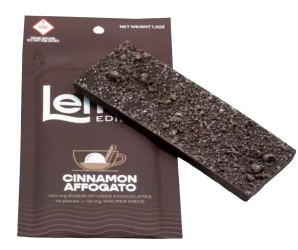 Curated to Perfection
Elevated Cannabis Products for All
We strategically curate our menu with a focus on products of superior quality, diversity and scientific innovation. Our shelves are stocked only with trusted and mission-driven brands. Enjoy a wide selection of natural and full-spectrum solventless products.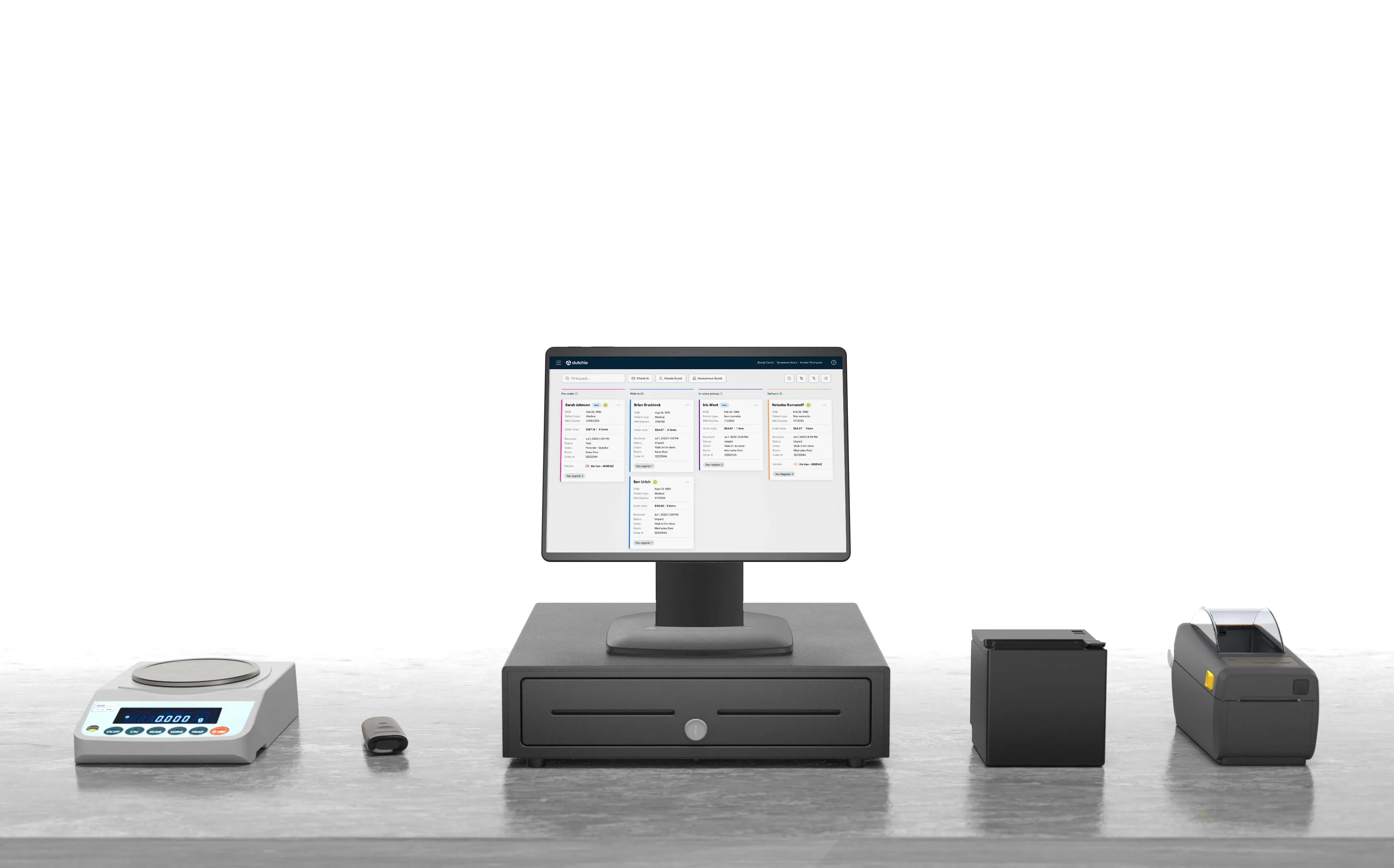 Curated to Perfection
Save Time With Quicker Pickups
For those times when you're short on time or just eager to get to your next destination—be it a concert, lunch date, hike or anything else—we've got you covered. Order ahead to grab your products at our quick-order kiosks for a speedy pickup.